Brought to you by Divi Space and Divi Life


WordPress & Divi Beginner Course
The comprehensive course you've been waiting for — Learn the ins and outs of WordPress & Divi website creation!
Join now for just $299 $199!
($100 off for a Limited Time!)
Course Begins 8-1-2022
Do Any of These
Sound Like You

?

New to Divi/WordPress – You're brand new to Divi/WordPress and want to learn how to build websites (the right way).

Technical Overwhelm – You're getting frustrated with the technical things such as hosting, domains, SSL, FTP, DNS, etc.

It is time to Improve – You've tinkered around and have managed to squeeze out a few sites & now you want to firm up your understanding on all the core concepts & best practices.

Control Your Own Destiny – The Global Recession has you wanting to learn a new skill that you can make money with.

Unsure what to do next – You chose WordPress (& maybe purchased Divi too), but not sure what needs to happen next.

Want to work from home – You like the idea of creating an "at-home, work when you want" business centered around WordPress and Divi but don't have the skills necessary yet.
Now is the
perfect time

to learn how to build WordPress & Divi Websites!
WordPress powers 43% of all websites!
This means there is a huge demand for professionals like you!
Divi is the most popular WordPress theme in the world.
This means there are millions of sites using Divi, and many small business owners specifically seek out experts in Divi to build or maintain their website.
Businesses Need a Website Now More than Ever!
The Global Economic Downturn has made millions of businesses around the world realize they need a strong online presence. This is a huge opportunity for those with the right skills.
There Has
Never Been a Better Time

to Learn the Highly-Marketable Skills of WordPress & Divi Web Design
Imagine What Becoming a WordPress and Divi Pro Could Mean for You…



Spend more time with your family

Untapped income potential

Start/Grow a business that you can sell some day

Help dozens of companies a year grow their business by having an effective web presence

Work from home, or anywhere you want at anytime you want. Set your own hours!

Work with clients that value your skills, and are willing to pay you what you deserve!
If any of these are you, David, Tim and Cory are here to help!
What Others are Saying about David, Tim & Cory's Teaching

Just finished this amazing course. The live coaching calls are great and added much more value then I ever could have imagined. Questions led to new added value like extra documents and so on.. Very happy with the course!

This has been the best investment in learning in a long time for me. Literally a point that sets for me a before and after as a web designer! You have given me not only a blueprint to get where I want but also the confidence and the support of an incredible group to build on! Thank you so much, I would recommend this course 1000 times! Thank you really for such a amazing course! You got a super fan!!!! ?

Have just finished the Divi Business Expert Course run by WP gears. I am just starting my website development business and Tim and David have provided the best launchpad I could have wished for. They are extremely open and honest and willing to share their knowledge to help their community grow their businesses and stuff. Thanks Guys

OMG what an outstanding course and worth every British penny. ? As a newbie I haven't much experience with building/creating websites. However, I purchased and am here to say a big THANK YOU. The drip delivery suited me as it gave me time to absorb the contents and prepare questions for the weekly LIVE COACHING CALLS, (what a fantastic idea). The exclusive Facebook groupies are amazing and consisted of people from around the world who have different levels of knowledge and abilities, those who have been building for years to new starters. At no point did I feel shunned or stupid but felt supported. Groupies would send out messages for clarity, assistance, support, ideas and even Tim and David would pop in with their thoughts. Tim and David's roll play sessions – valuable and despite the seriousness of the session, were entertaining. Tim and David are great teachers who's delivery style is relaxed and oozes with confidence gained from their own personal experience of getting to where they are know and they balance and support each other. A nice touch. There is too much goodness to say about this course! The DOWNSIDE – Mmmm, nope, cannot think of any. What I have gained here is priceless and I am thankful to God who I believe directed me to follow my path of becoming a web designer, the teachings of Tim and David and the opportunity to communicate with like minded FB Groupies.
"
I can't recommend the course more.
It's really given me a leg up, and a community go-to to ask questions about web development and business."
John Chvatal
Trinity Aviation Solutions
John recently changed career paths, and came across the Divi Business Expert course while researching. What sealed the deal for John originally was the "Docs in a Box" bonus that comes with Divi Business Expert. The savings from the contract templates that are included compared to hiring a lawyer is astronomical, and worth the cost of the course alone!
Watch the video to hear John describe how purchasing the course has allowed him to profit from David and Tim's years of experience! And being a part of the Divi Business Expert community has been a huge step in his learning.

Took David & Tim's advice to "niche down" in the Aviation Industry
"The course was
more than I expected
! I loved it, and I recommend it to anyone looking to streamline their web design process."
Anthea Anclade
Designs by Anthea
Anthea has been a designer for over 10 years, but just recently made the decision to go full time with her business. She joined the Divi Business Expert course in hopes of learning how to streamline a web design process; and as she puts it, "that's exactly what I got from this course, and a lot more!" From learning about Divi, to project management, pricing, proposal writing, Anthea learned the skills she needed to go from designer to business owner.
Anthea was also appreciative of David and Tim's willingness to answer questions. Plus, the private Facebook group was also a highlight. Being around a community of other enthusiastic professionals with the same goals, that are all willing to help, is priceless!

From designer to Business Owner!
"Totally worth the money for anyone that wants to elevate and
take their business to the next level
"
Aex Khrapov
CEO of Headway Coaching Group
Alex and his company offer marketing services and web design for coaches. Already having an established business (founded in 2007), Alex was hoping to gain new ideas and strategies on how to achieve recurring revenue with maintenance plans, as well as a regular stream of referrals. And as Alex describes in the video, that's exactly what happened from being a part of Divi Business Expert!
Watch the video as Alex describes his experience and what the course has done for his business, and how it's helped him apply strategies in his company that he previously was unsure about.
Alex also makes a great point regarding the dynamic of having two instructors. He mentions how David and Tim's different life and business experiences makes the material extremely interesting and very helpful with the two different perspectives!

Been in business over 11 years helping coaches with marketing and web design!
"I can't say enough
AMAZING
things about David and Tim's knowledge, teaching abilities, and tactical action steps inside of this course"
Keegan Lanier
Keegan Lanier Media
A Soloprenuer from South Louisiana, Keegan was one of our first students to join Divi Business Expert! Keegan is transitioning from the Restaurant industry, into business ownership as a web designer and developer, and the Divi Business Expert course has been a huge part of his journey.
Keegan's favorite part of the course was the Divi Business Expert community within the private Facebook group. He thinks it's worth the cost of the course alone!
Watch Keegan's video as he encourages anyone that's interested in building a business around creating websites, to take the leap and take the course, and start engaging in the Facebook group, and as Keegan states, "you'll get the return you're looking for!"

"To say this course is worth the money would be a massive understatement!"
Introducing The
WordPress & Divi Beginner Course
The
WordPress & Divi Beginner Course
has been expertly designed to teach you the skills needed to effectively build websites using WordPress & Divi. Whether you're completely new, or "know enough to be dangerous", you'll gain the essential knowledge that you need to confidently and professionally build websites from start to finish. From the little details, to the "big picture ideas", you'll not only learn the "what" and "how" of WordPress & Divi, but also the "why"— an essential step to deep and comprehensive learning and planning.
Below you'll find a summary of the modules and lessons that have been strategically designed to make you a WordPress & Divi expert!
The WordPress & Divi Beginner Course Content
Course Introduction / The Basics
Introduction
Domains and DNS
Choosing the Right Hosting
Using a Localhost
Introduction to WordPress
WordPress Foundations
Anatomy of a WordPress Website
The WordPress Admin Console
Pages, Posts and Categories
Menus and Widgets
Introduction to Divi
Get to know the Divi theme
Using the Divi Builder
Working Smarter With Divi
CSS for Divi
Website Optimization, Protection & Care
On-page SEO
Image Optimization
Site Speed
Security
Backups
Taking Divi Further
Child Themes Explained
Divi Layouts Exlained
What is a child theme?
The Divi Theme Builder
Coud Storage for Divi
Where to Find Help
Practical: Site Building with Divi
Preparing the Site to Start Building

Using Layouts to Build Pages Efficiently

Using Child Theme Templates to Build Websites Efficiently
Practical Site Launching and Maintenance
Preparing the Site to Launch

Taking Websites Live

Setting up Google Search Console and Analytics

Updates and Continued Maintenance
How to Build a Business Around Building Websites for Clients
**Bonus** How to Setup a Custom Email Address With Your Domain
Course Bonuses & Support
Freebies Included in the Course
Weekly Coaching Calls
Facebook Group
Now Open

for Enrollment! Course Begins In:


So
who are we

and why does it matter?
We are WordPress/Divi educators (and enthusiats) that have been using Divi since the day it was released (and every day after), and have all built multiple successful businesses based around WordPress & Divi.
We're the hosts of WP the Podcast, with over 600 episodes and counting, covering everything from WordPress to Sales, Marketing, and more. We're also hosts on the weekly live video show, Divi Chat, where we chat about… well… all things Divi.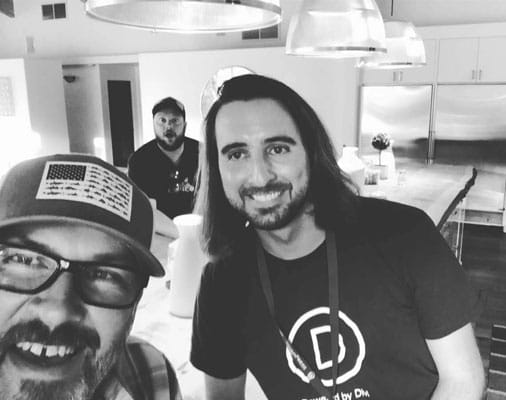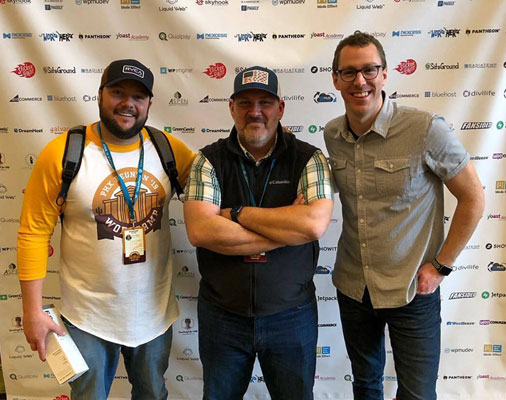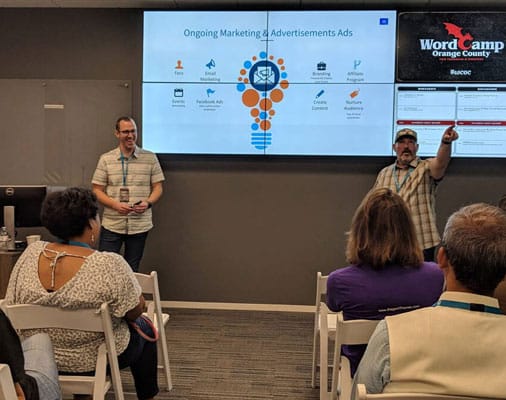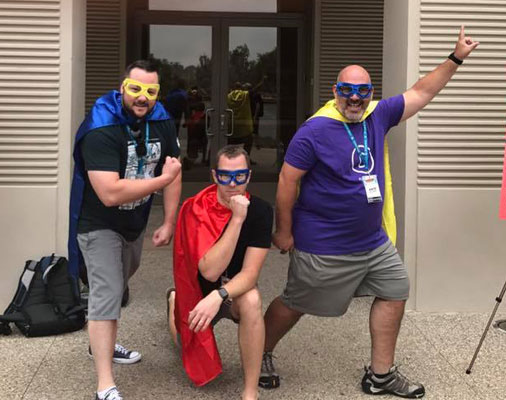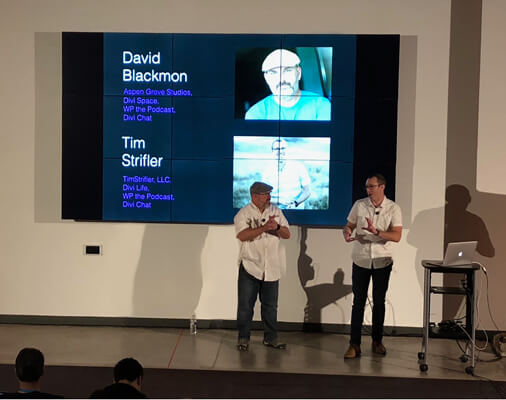 We also speak at several WordCamps across the country per year, and we're admins of multiple WordPress/Divi Facebook groups.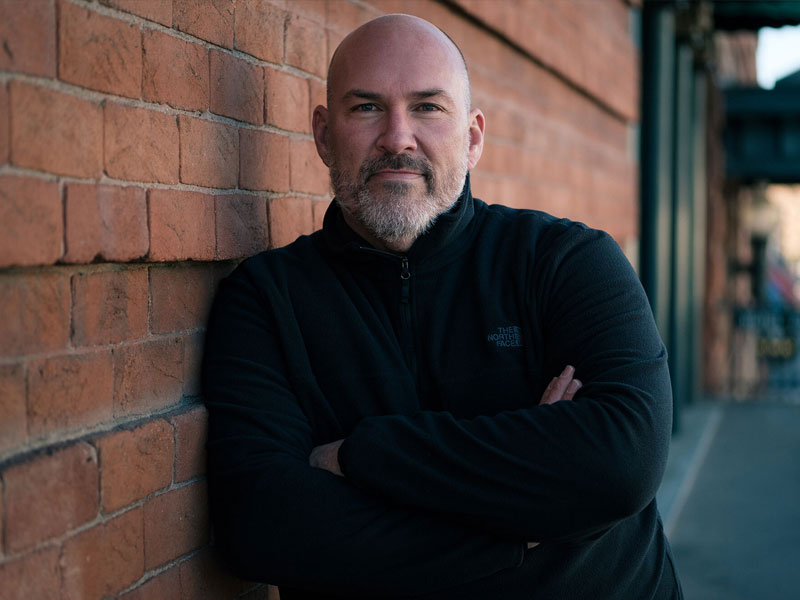 Meet
David
Aspen Grove Studios / Divi Space
Hi there, I'm David. I have more than 25 years of experience scaling and growing businesses. The growth and success of my WordPress-powered companies (Aspen Grove Studios and Divi.space) has been phenomenal. I built my first website in 2013 and since then have built a seven-figure business from my computer. In 2015, I sold my home and began traveling the country in an RV working remotely from National Parks, the beach, the mountains, and the desert. It's been a sweet ride! In 2017, I launched my first course and since then have helped over 3,000 students turn their dreams into reality. I want to help you become a business expert through my experience, knowledge and passion for all things WordPress.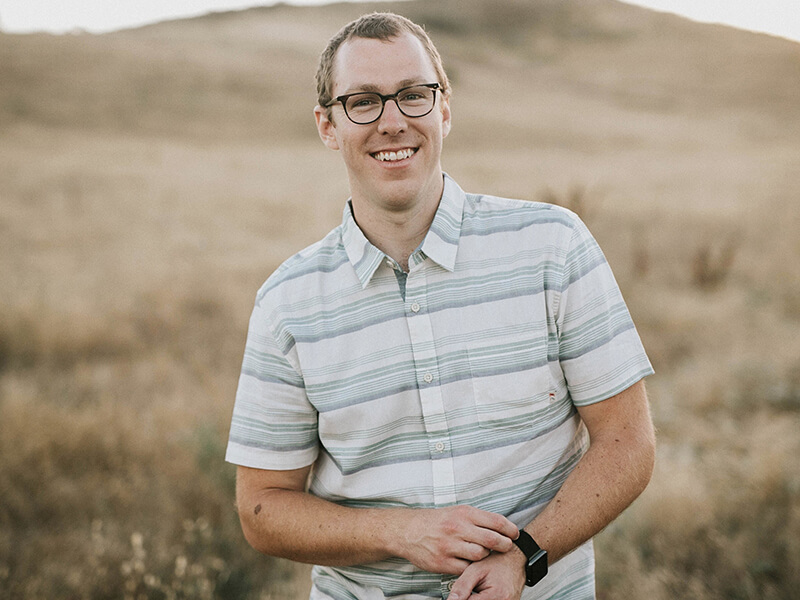 Meet
Tim
Tim Strifler Online Solutions / Divi Life
Tim here! I've been creating websites with WordPress for over 10 years now. Growing up with my Dad as a Graphic Designer, I've always had a passion for outstanding design and creative technology. That's why I love building websites with WordPress— the intersection of design and technology, and getting to wear both hats. I was lucky enough to find Elegant Themes the day I found WordPress, and I've been using Divi every day since it was released. There's so much opportunity for you to do the same, and I can't wait to help you get there! When I'm not recording a Wp the Podcast episode, releasing a Divi product for Divi Life, or launching a course with David here at WP Gears, I enjoy spending time with my family and doing anything outdoors.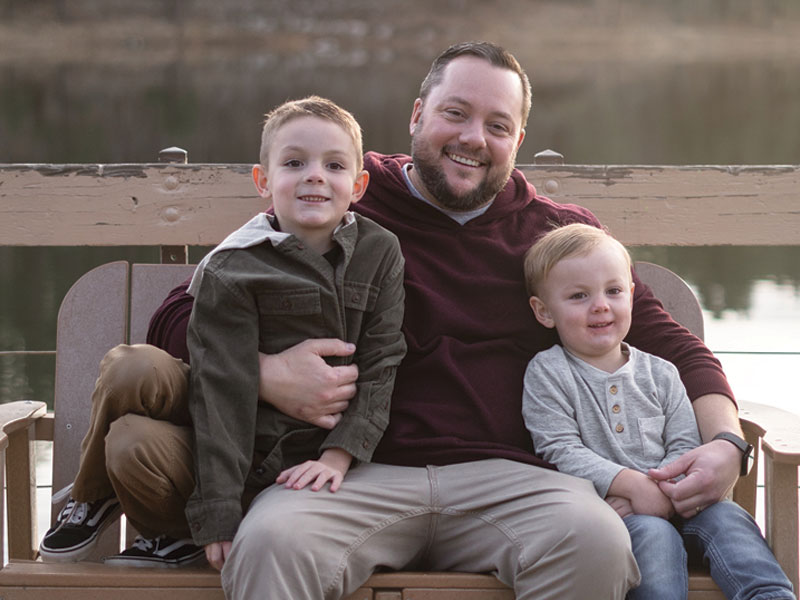 Meet
Cory
Aspen Grove Studios / Divi Space
Hello, Cory Jenkins here! I am considered a WordPress and Divi "OG" having worked with WordPress since 2007 and Divi since version 1.0. I formed my first WordPress development company back in 2011 and then partnered with David Blackmon in 2014 to form what would become Aspen Grove Studios and Divi Space. I am passionate about the WordPress and Divi communities and love sharing all of the knowledge I have developed over the years with people just getting started. I am a proud family man who loves to travel around in our RV and explore the great outdoors with my wife, sons and dog. 

Sign Up Today to Receive These
Amazing Bonuses
We're In This Together! Valuable Coaching Calls
Weekly Coaching Calls with David & Tim ($2,000 Value)
Occasional special guests ($750 Value)
Q and A to help you get past any sticking points or tech questions ($450 Value)
Valued at $3,200 Value — Included in WordPress & Divi Beginners Course
WordPress Website Toolbox
4 Free Child Themes ($300 Value)
2 Free Plugins ($150 Value)
4 Free layouts ($100 Value)
25% off Divi Space Hosting

($350 Value)

25% off Divi Space Membership

($112 Value)

25% off Divi Life Membership

($87 Value)

50% off Divi Business Expert Course

($498 Value)
These Bonuses Are Over $5,000 Value On Their Own, But Available Free With Your Membership to the WordPress & Divi Beginners Course
Got Questions?

We've Got Answers
What if I'm not a good designer?
Don't worry! We'll teach you design fundamentals that will quickly enhance your design skills. Plus, we're going to show you how to effectively utilize tools and resources so you don't have to design from scratch, but can still deliver high quality designs to your clients in an efficient manner.
How do I know this will work for me?
Nothing wrong with some healthy skepticm! We (David and Tim) have both created 6-Figure+ Businesses, and we'll be teaching you everything we know. We'll be sharing all our secrets, giving you all of our templates, and helping you every step of the way. We're also successful product creators in the Divi community and know the struggles, needs, and desires of web designers extremely well! Also, have you taken a look at our testimonials yet? 🙂
I'm not technical and don't have any coding skills. Can I still join the course?
Absolutely! We'll teach you what you NEED to know, and show you how to get the rest. This course is designed to show you how to create a 6 figure business WITHOUT being a coder!
Is the course pre-recorded?
Yes! All the course content is pre-recorded, and you can watch when it's convenient for you. The only thing that is not pre-recorded are the live coaching calls. However, all coaching calls are recorded and can be watched on your own time.
What payment methods do you accept?
We accept credit cards via Stripe, as well as PayPal.
What happens after I join?
After you join, you'll gain access to the course content! The content is dripped so that you can focus on learning in the proper order (and studies show this method is most effective for retention). You'll also receive information on how and when to join our group coaching calls, as well accessing the bonuses, Facebook Group, etc…
Why does the course cost this much?
We intentionally chose a price to be as accessible as possible while also reflecting the value provided. We're confident that just one website project that you will gain as a result of this course, will (way) more than pay for the cost. We also want you to take action. Simply purchasing a course will not help you succeed. If you have some skin in the game, and some money invested, then you will be much more likely to finish the course and take action.
"The course is so valuable, worth every penny. Thank you!"
-Jennifer K.
Will I ever lose access to this course?
Nope! You'll have Lifetime access to everything included in the course. When we update the content or bonuses, or add new content or bonuses, you'll have access to that too! You'll also have access to the private Facebook Group for life and all future and past coaching calls we do for the course too.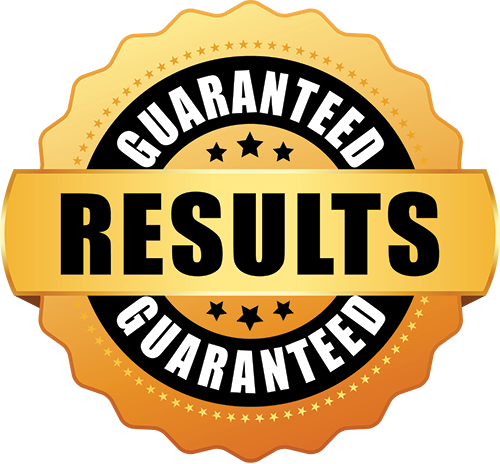 Try It, Test It, Apply It — Money Back Guarantee
We're so confident that you will love this course and see results, that we're willing to put our money where our mouth is, as long as you do the work on your end!
We're giving you a full SIX MONTHS to go through the training, attend the coaching calls, do the homework, and implement what you learned!
If you do the work and you aren't seeing the result, then we'll happily give you a refund within 6 months! Learn More
Class is starting, Join Now!
Let's Review Everything You'll Receive When You
Join Today
6 Week WordPress & Divi Beginner Course to help you learn how to create websites properly. ($2,000 Value)
Weekly Coaching Calls to Help you take action and implement what you learn in the course. ($3,200 Value)
WordPress & Divi Beginner Course Certificate and Badge on course completion (Priceless)
Lifetime Access to the members only Facebook Group ($500 Value)
Lifetime Access to the members only live webinars ($2,000 Value)
Access to the Course Bonuses and Materials ($566 Value)
Total value: $8,266
Build Your First Website with WordPress and Divi Course:
$299
$199
($100 off for a Limited Time!)