Facebook Ads Expert 
Become a Facebook Ads expert and join the revolution— for your own business, and for clients. From start to finish, learn the ins outs of high converting Facebook Ad Campaigns!
Brought to you by Divi Space and Divi Life


Do Any of These Sound Like You?
Sick of feast or famine – You're tired of the ups and downs of custom client projects with no consistency of a monthly recurring income.
Want to help your clients grow – You know your clients need more than a great website to grow their business, but you're not sure how to deliver.
Need something To upsell – You're a web designer/developer and you want to master an additional service in order to upsell your clients and increase your revenue.
Intimidated by Facebook Ads – You've been wanting to try Facebook Ads but you're intimidated by the complexity or the fear of losing money.
Tried Facebook ads and failed – You tried Facebook ads in the past but didn't see the results that you see others rave about online.
Excited but need guidance – You know the power of Facebook ads and the opportunities that can come from mastering it, but you want guidance from experts who have come before you.
Now is the perfect time to master Facebook Ads to grow your business!
Facebook has over 2.32 billion active users!
This means there's a demand for people like you to help businesses target their audiences on Facebook.
There are now more than 40 million active small business Pages on Facebook.
This means businesses already know the value of being on Facebook.
Ad clicks are increasing 70% year over year, and ad click-through rates are increasing 160%.
This means Facebook ads are incredibly effective (when the right ad is targeted to the right audience).
Facebook Retargeting Significantly Lowers Cost-Per-Click and Cost-Per-Action
This means that with the right training, you can use Facebook retargeting ads to increase leads while spending less money.
There Has Never Been a Better Time to Master Facebook Ads to Help You and Your Clients Grow Your Businesses
Imagine What Mastering Facebook Ads Could Do For Your Business….

Help dozens of companies a year grow their business with predictability

Have consistent recurring revenue every single month for your business

Work from home, or anywhere you want at anytime you want
Make more money, while working less freeing you up for what matters most

Spend more time with your family

Grow a business that you can easily sell someday
If any of these are you, Pete and Jordan are here to help!
What Our Students Are Saying!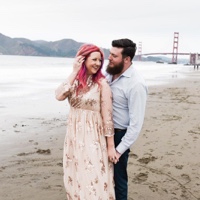 Karinda Kinsler
I am so glad that I hired Pete & Jordan to help me with my business. I just finished up 8 weeks of 1on1 coaching with them and it has been more helpful than I could have ever imagined. I hired them to specifically help with marketing and social media ads, and they ended up helping with so much more. I now how systems in place that I had struggled with for years, automations for inquiries, easy ways to set up lead pages, email campaigns for potential clients to get dropped into and so much more than I expected. I can honestly say that at the investment that I made in my business will without a doubt pay for itself 10x over in the just next few months. I am super excited to see where my journey goes from here, and I am so happy to have had Pete & Jordan be a part of it! I am a firm believer that sometimes certain people pop into your life at just the right time, and I knew instantly after our first phone call that I couldn't pass up the opportunity to hire this pair.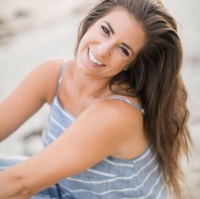 Samantha Sagot
I was scared to take a leap to hire someone to help me run my new business because I wanted it to be perfect! But honestly, the best decision I ever made was hiring this couple. WOW! That's all I can really say. Easy and fun to work with, brilliant and so professional. So far everything has run so smoothly, the work done has been flawless, the communication is fast and to the point. I wouldn't choose anyone else to work with on my new marketing and branding company. THESE TWO ARE THE BEST IN THE BUSINESS, and I'm so excited to see what the future holds! Thanks guys!!!!!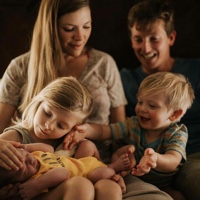 Heather Johnson
I can't rave about Pete and Jordan enough. A wedding venue we are partnered with hired them to help us with social media ad strategies and coaching us through the process from the ground up for 8-weeks. They were such a joy to work with, extremely organized and the results have been PHENOMENAL!  The venue alone received over 40+ inquiries in about a week's time, there were numerous tours scheduled from those inquiries and a few bookings as a result…one booking more than covered the investment 3x+ over! And I know they will continue to roll in with the effortless transition and game plan we created at the end of our experience.  I was even able to implement the same test strategy and received a DREAM client within 24 hours. Seriously, how amazing is that!?!? I called my husband completely blown away, sounding like a kid in a candy store.  I can not sing their praises from the rooftops any louder!  Get to know them, trust them, you need them! You will not regret it!!!  Thank you again, Jordan and Pete, for your invaluable help and guidance!  All my love and more!!!
Introducing the Facebook Ad Expert Course
We've carefully crafted Facebook Ad Expert to be the ultimate course for learning how to create high converting Facebook ads for your own business and for your clients. From the ground up (beginners welcome!), you'll learn all the best-practice principles and strategies for generating new leads/inquiries that you can use to grow your own business, as well as manage for your clients— giving you a new service you can upsell and a new consistent stream of revenue. We hold nothing back and share all of our Facebook ad secrets! Below you'll find a summary of the modules and lessons that have been strategically designed to make you a Facebook Ad Expert!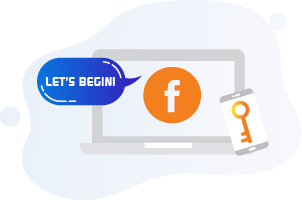 Welcome
Expectations
Support
Facebook Group
Course Workbook
Take Action Checklist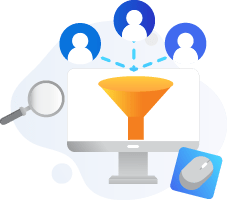 Importance of the Follow Up
Workflow Out Your Process
Workflow Template
Why You Need a CRM
Video Overview of Honeybook
Why You Need an Email System
Why We Use Drip + Referral Code
How to Use Drip
Take Action Checklist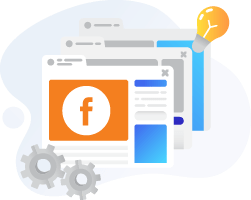 Setting Up Business Manager
Everything you Need to Know About Facebook Pixel
Structure of Facebook Ads
How to Choose the Right Objective
Facebook Terms + Definitions
GDPR Compliance + Privacy Policy
How to Verify Your Facebook + Instagram Pages
Connecting Facebook + Instagram in Business Manager
Take Action Checklist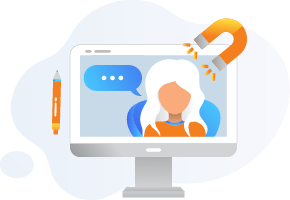 Explanation of Strategy
Blog Post Strategy Workflow
Blog Post Ideas to Get You Started
How to Write a Good Blog Post
How to Set Up Blog Post Traffic Campaign
Take Action Checklist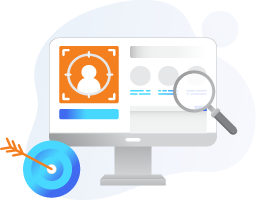 Targeting Intro
Audience Types
Custom Audiences – What + Why
Custom Audiences – How
Creating Lookalike Audiences
Audience Insights
Defining Your Dream Client
Pain Points + Solutions
Detailed Targeting: Behaviors/Demographics vs. Interests
Narrowing + Excluding
How to Choose Placements
Targeting Examples
Take Action Checklist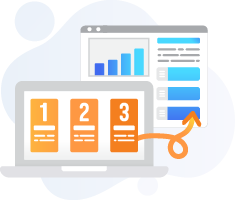 Intro to Lead Generation
Why Testing is Important
Creating a Custom Audience of Blog Post Traffic
Creating a Lookalike Audience
How to Create a Lead Gen Ad
How to Test Your Audience, Ads, and Copy
Downloading a List of Your Facebook Leads
How to Get Your Facebook Leads in Real Time Using Zapier
How to Connect Your Facebook Leads to Honeybook
Activating Your Workflow for Your Lead Generation Campaign
Take Action Checklist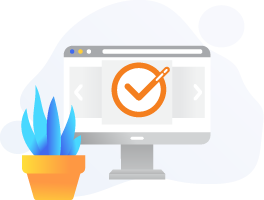 Importance of landing pages
How to Build a High-Converting Landing Page
Building a Landing Page on LeadPages
How to Integrate LeadPages with WordPress
Adding Your Pixel to Your LeadPage
Favicon + SEO Settings
Tracking Conversions with Lead Events
Take Action Checklist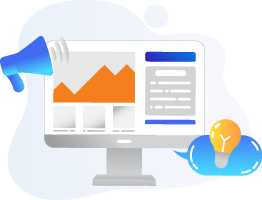 Intro to Conversion Campaigns
Creating a Custom Conversion Event
How to Create a Conversion Campaign
Conversion Campaign Checklist
AD UID (What It Is + How to Use It)
Take Action Checklist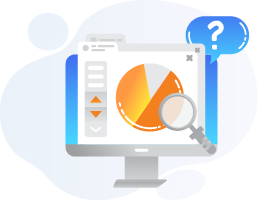 Intro to Analytics
Metrics to Measure + How to Determine Winners
How to Customize Columns
Pixel optimization
Take Action Checklist
Brought to You by David & Tim of WP Gears
We are two WordPress and Divi enthusiasts that have successfully grown our WordPress businesses from $0 to 6 figures, and want to help you do the same! We're the hosts of WP the Podcast, with over 500 episodes and counting, covering everything from WordPress to Sales, Marketing, and more. We're also hosts on the weekly live video show, Divi Chat, where we chat about…well…all things Divi.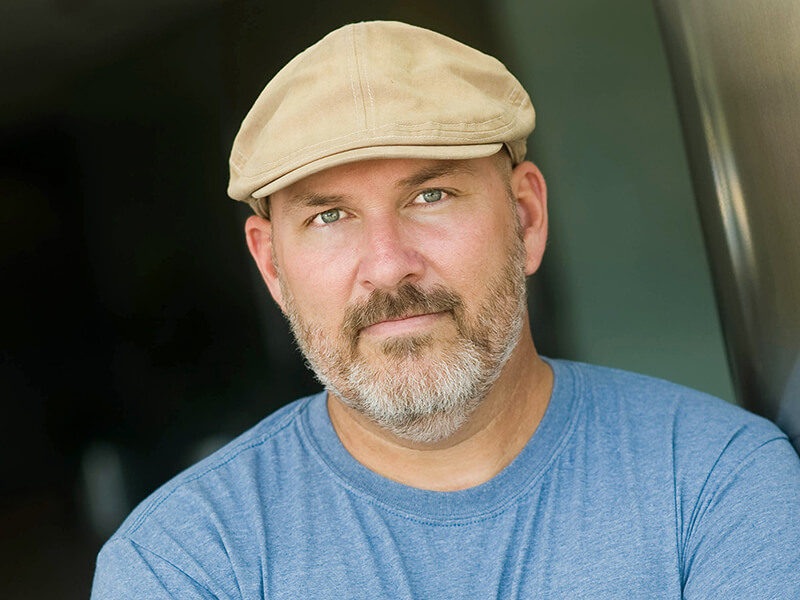 Meet David
Aspen Grove Studios / Divi Space
Hi there, I'm David. I want to share my passion and knowledge of becoming a Divi WordPress Expert with you. With over 20 years of experience in scaling and growing businesses, I grew to become an expert sales engineer and marketer by trial, error and setting personal goals. My journey into working with WordPress and Divi began in 2013 with zero knowledge of building websites. Since that time, I have scaled an agency with a staff of 13 full-time employees and 6 part-time contractors, generated a 7-figure income and acquired two WordPress companies in the process. I want to help you to become a Divi WordPress expert through my experience, knowledge and passion for all things WordPress.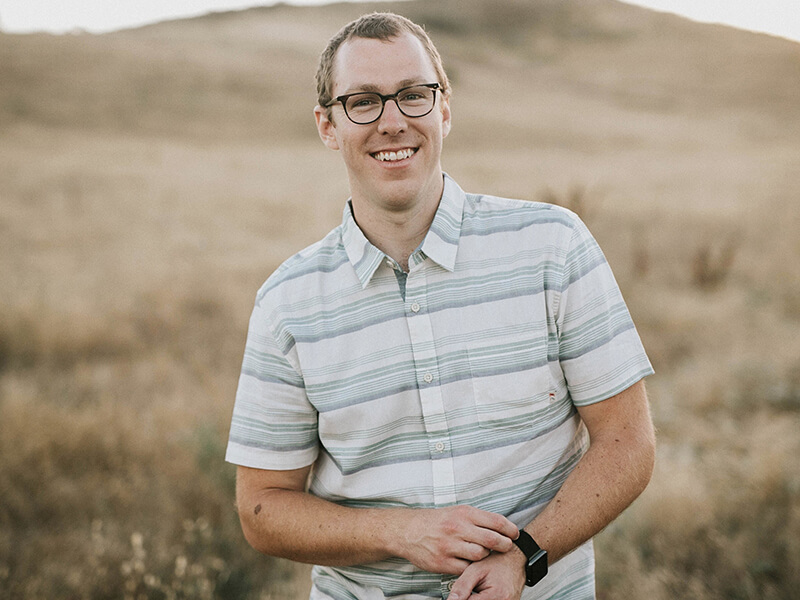 Meet Tim
Tim Strifler Online Solutions / Divi Life
Tim here! I've been creating websites with WordPress for over 10 years now. Growing up with my Dad as a Graphic Designer, I've always had a passion for outstanding design and creative technology. That's why I love building websites with WordPress— the intersection of design and technology, and getting to wear both hats. I was lucky enough to find Elegant Themes the day I found WordPress, and I've been using Divi every day since it was released. My business Divi Life is one of the most popular 3rd party Divi product companies with some of the most popular Divi plugins, Divi Child Themes, and Divi Modules on the market! By far my favorite part of owning my business is the flexibility it provides me and my family. Getting to work when I want, where I want, and how I want is the definition of success to me. There's so much opportunity for you to do the same, and I can't wait to help you get there!
Meet Pete & Jordan, Your Facebook Ad Instructors
We're Pete + Jordan – digital marketers, full-time RVers, and fired-up believers. We've helped hundreds of creatives grow their businesses online through our coaching programs, online trainings, and workshops. 
After booking our 2018 coaching spots in just two weeks, we went on a mission to find a way to help even MORE awesome folks like yourself harness the power of online marketing.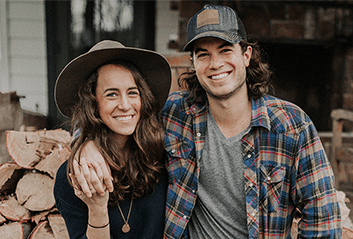 Meet Pete & Jordan
digital marketers
Hi, we're Pete + Jordan! We run our digital marketing company out of our RV as we travel the country full-time. We are passionate about teaching entrepreneurs how to learn and implement marketing strategies that work – aka get real results! We started our business over 4 years ago as a web design company, knocking door-to-door on a small 7-mile island to find new clients. Now, we leverage Facebook ads and marketing funnels to run a completely digital six-figure business that has helped hundreds of entrepreneurs just like you. We understand how difficult it can be to grow and scale a business and attract your ideal clients, which is why we're excited to teach you our favorite marketing and Facebook ad strategies to help you get booked out and grow!
Sign Up Today to Receive These Amazing Bonuses
Bonus #01
We're in This Together! Valuable Coaching Calls
Monthly Coaching Call Webinars with David & Tim + Pete & Jordan ($2,000 Value)
Ask Questions LIVE & Get Past any Sticking Points ($750 Value)
Benefit from Interacting with Peers in a Live Environment ($500 Value)
Valued at $3,250 Value — Included in Facebook Ads Expert Course
Bonus #02
Facebook Ads as a Service: Learn How to Sell & Manage Facebook Ads for Clients
A detailed lesson with David & Tim on how to properly upsell Facebooks Ads to New and Existing Clients ($1000 Value)
Live Sales Role Playing Coaching Call with step by step instructions on how to pitch and close clients on Facebook Ads ($500 Value)
Bonus lesson from Pete & Jordan on using the business manager to manage many client ad accounts like a pro ($500 Value)
Winning Proposal Template (designed to convert) for selling Facebook Ad Management Contracts to Clients ($350 Value)
Bonus #03
The New Boosted Post
Bonus lesson on why you shouldn't "boost posts" and what you should do instead ($300 Value)
Detailed instructions on the secret strategy we use to get more traffic on every day posts
($200 Value)
Bonus #04
Our Favorite Tools & Resources
A Cheat Sheet of our secret weapons of software & services ($100 Value)
A Detailed Snapshot of all the tools we use to run our business & why/how we use each tool ($100 Value)
Our exclusive 'Toolkit for Success' eBook with our favorite resources specifically for building effective Facebook/Instagram ads ($100 Value)
These Bonuses Are Over $3,500 Value On Their Own, But Available Free With Your Membership to the Facebook Ads Expert Course
Hi Jordan! Just booked a couple for Sunday's photoshoot, I think they'll be a great fit and they're really excited about the shoot! I have only received interest in Sunday's shoot.
Thank you, Peter and Jordan! I learned a lot today and have a bigger to do list! You guys are the best!
I had a great discovery call today. I was able to focus on the like/know/trust process with her because I had my services and intake workflows in front of me (both brand new) and felt so prepared. I need to do more digging in Drip and Zapier to tie it all together!
Whoever you were targeting with these new ads… I love it! I'm getting so many new followers and so many people are connecting with me if your message 🙂 You guys rock!
We have a small victory! We got an inquiry from our blog post ads that are floating around! Granted it came overnight but our automations took care of them until I could respond back! The contact form on our blog post was the most genius idea ever!!!
Eek! Got my first "bonus" lead from the blog post strategy! I also did my first Discovery Call today ( I have just responded via email in the past) with a bride that another vendor sent my way and I think it went really well. It's so energizing when leads come in!
Despite the hiccups with our ad campaign we managed to get two inquiries from those that landed our blog post! We have one inquiry scheduled for a video chat next week! The other we are nurturing thanks to our workflow we created!
We started the 8 weeks of 1:1 Coaching + Marketing Strategy the end of March. We had been receiving 20 inquiries per month for January, February, and March. Things begin to change immediately in April with inquiries jumping to 50 and them even more in May to 90. As of this date we can attribute $50,0000 in bookings directly to this training with more on the way. Needless to say we are thrilled and excited with the results and highly recommend this training to others! In 40 years of owning my own business I have never had advertising and marketing results like this. Keep up the good work Pete and Jordan
Pete and Jordan are phenomenal! I loved that they specialize in the wedding industry and that they were Christians. The fact that they always put God first is what made me hire them. They keep track of the way marketing changes and make sure you know what you are doing. They teach you so you can do it and grow your business. They support you and are just laid back and easy to work with. I would highly recommend them to anyone! My leads via Facebook have wet from like 2 month to 20 a month. I know as Facebook learns more it will just get better and better.
Got Questions? We've Got Answers
I've never run Facebook Ads before. Can I still join?
Yes, absolutely! We teach everything from start to finish, so no prior experience is necessary! You'll go from total newbie to an FB ad pro in no time!
How long will I have access to the course content?
You will have Lifetime access to the course content. It will never expire. And when we update or add new lessons, you'll have access to those as well.
Why does the course cost this much?
We intentionally chose a price to be as accessible as possible while also reflecting the value provided. We're confident that you'll see a return on your investment with just one successful campaign, or just one ad client. We also want you to take action. Simply purchasing this course will not help you succeed. If you have some skin in the game, and some money invested, then you will be much more likely to finish the course and take action.
I've been running ads for a while. Is this course for me?
YES! We teach advanced strategies that will help you scale your ads to increase leads/revenue and maximize your ROI. You'll also learn best practice techniques that will help you optimize your ads and help you break any bad habits you learned previously.
What happens after I join?
After you join, you'll gain access to the course content on the official class start date. The content is dripped so that all members can learn together at the same pace. You'll also receive information on how and when to join our group coaching calls, as well accessing the bonuses, Facebook Group, etc…
What payment methods do you accept?
We accept credit cards via Stripe, as well as PayPal.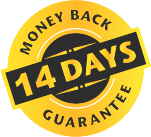 14 Day Money-Back Guarantee
If you don't love this course, let us know within 14 days and we'll give you a full refund.
Class is starting May 1st, Join Now!
Let's Review Everything You'll Receive When You Join Today
8 Week 

Facebook Ads Expert Course

to help you start and grow your business to success. ($2,000 Value)
8+ Weekly Group Coaching Calls to Help you take action and implement what you learn in the course. ($3,200 Value)

Facebook Ads Expert

 Certificate and Badge on course completion (Priceless)
Lifetime Access to the members only Facebook Group ($500 Value)
Lifetime Access to the members only live webinars ($2,000 Value)
6 Month Private Mastermind Coaching ($582 Value)

New!
Facebook Ads Expert Course: $997